Fascia gun, popular in sports and fitness circles, is beginning to exert force in the field of rehabilitation
Share
publisher

Terry Lee
Issue Time

2020/09/09
Summary
Health physiotherapy products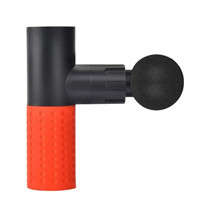 Effectively comb the myofascial membrane
Let the "balloon-like" muscle fascia be stretched and get the possibility of extension, so that they will not tightly wrap the muscles and affect muscle activity, and reduce muscle friction, which is very good for joint mobility and muscle extensibility. Great help.
Improve sympathetic excitability
Make the muscles easier to enter the working state. Imagine you are working hard for the hips or waistcoat line, but your brain is not able to effectively communicate with the gluteal muscles or abdominal muscles. How to ensure the training effect? ​​Can the coach do magic? The fascia gun can help You increase sympathetic excitability.
Avoid "too robust"
When the training is completed, the sympathetic nerves will be over-excited, causing the muscles to be too tense when they are static, which will affect the recovery and growth, or make the girl feel "too strong." Release these extra excitement through fascia relaxation, so that the above problems can be solved and alleviated.
The muscles are fuller and the muscle lines are longer
After the training is completed, the muscle fibers have a good contraction experience. In order to obtain a better muscle shape, for example, boys want fuller muscles, and girls want more slender muscle lines, you need to stretch to achieve the goal. Dynamic stretching before training and static stretching after training make the muscles and joints look better and safer.