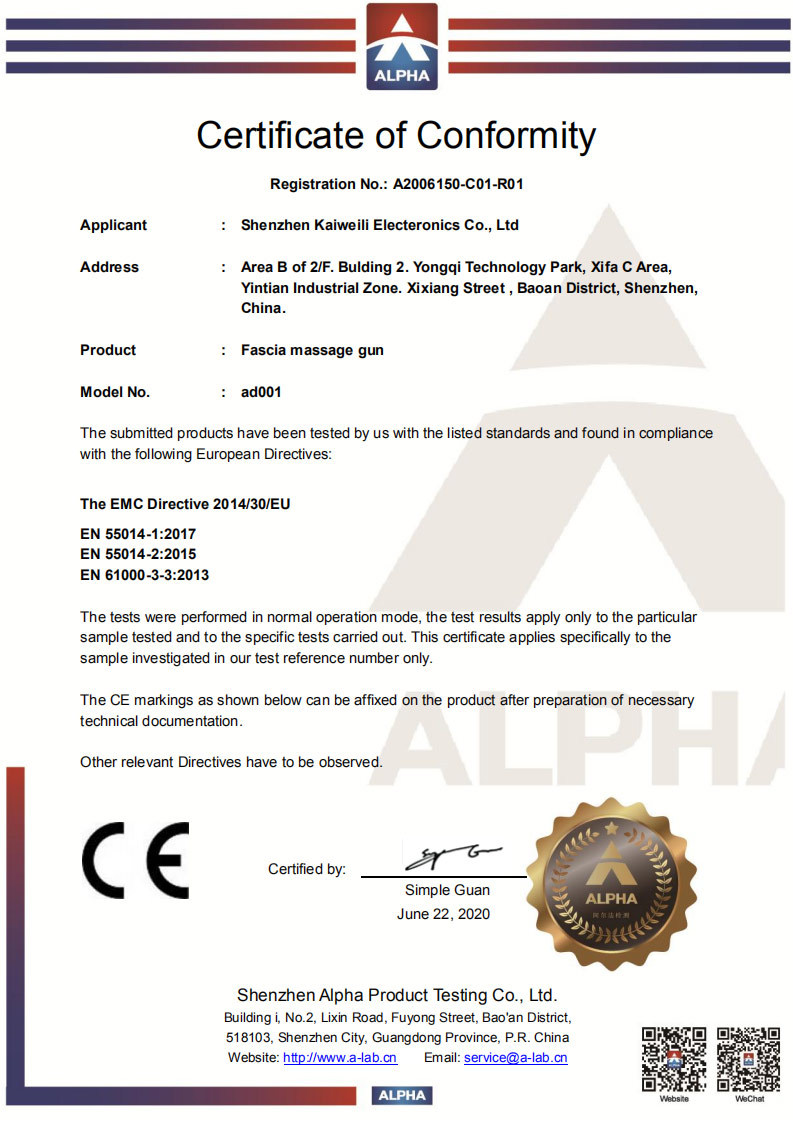 Certificate of Conformity
Item specifics
Period

2020/6/22 - 2099/6/22
No.

A2006150-C01-RO1
Certification bodies

Shenzhen Alpha Product Testing Co., Ltd.
Certificate description
The submitted products have been tested by us with the listed standards and found in compliance with the following European Directives:
The EMC Directive 2014/30/EU
EN 55014-1:2017
EN 55014-2:2015
EN 61000-3-3:2013
The tests were performed in normal operation mode, the test results apply only to the particular sample tested and to the specific tests carried out.
This certificate applies specifically to the sample investigated in our test reference number only.
The CE markings as shown below can be affixed on the product after preparation of necessary technical documentation.